Aluminium: exports good also outside the EU, but only 32% of companies have confidence in the future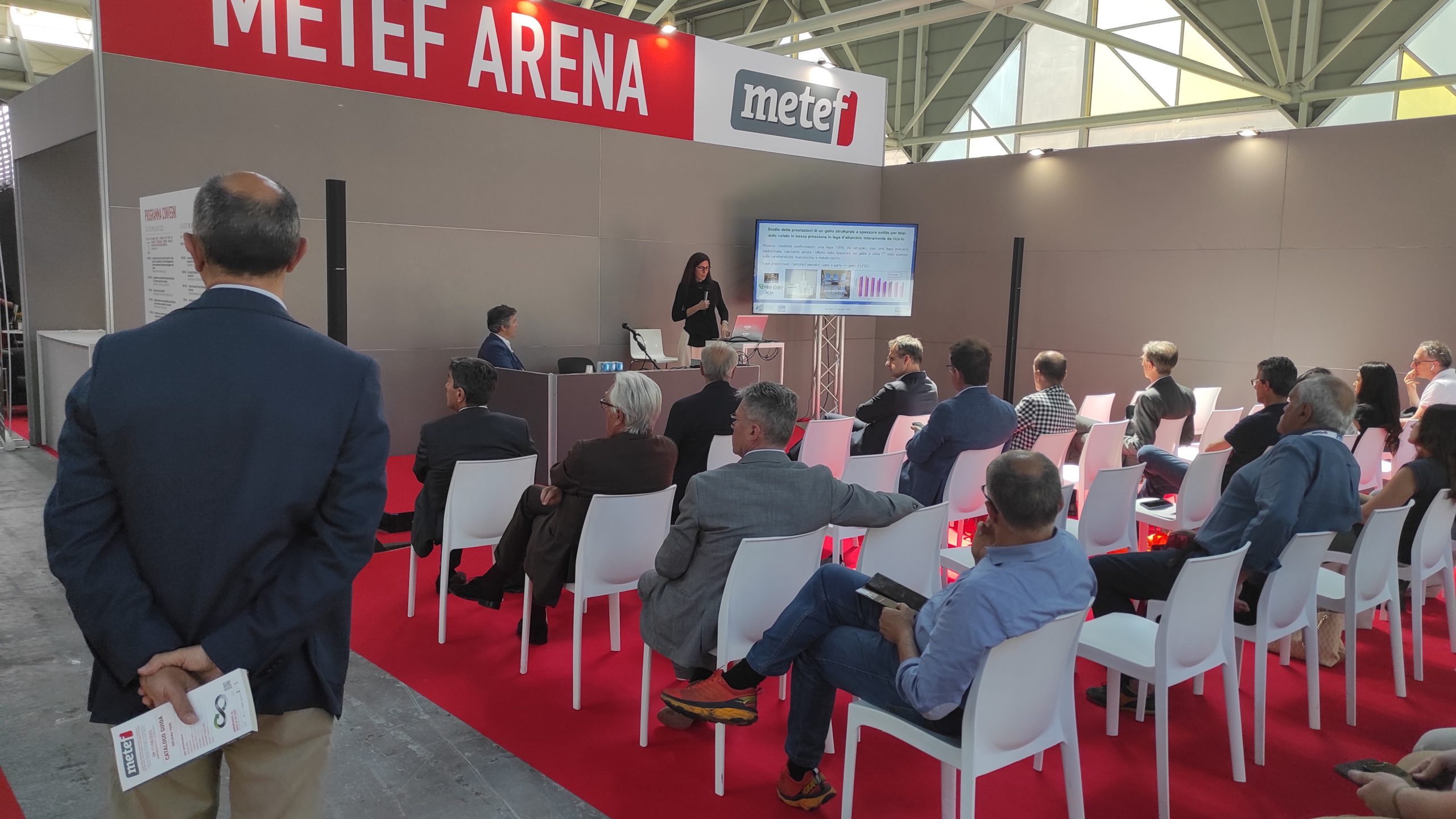 MECSPE Observatory 2nd quarter on aluminium enterprises: energy efficiency, renewable sources and consumption reduction are the main solutions introduced to cope with expensive energy and unavailability of raw materials. 76% of companies aim to start a growth path in the next few years. The supply chain will meet again at METEF from March 29 to 31, 2023.
---
Milan, November 04, 2022 – Geopolitical tensions related to the conflict between Russia and Ukraine are getting worse, to the detriment, once again, of European and Italian industry. In fact, the prospect of Russian aluminium sanctions upsets an industry already stressed by difficulties sourcing raw materials and high energy prices, which alone concerns 57% of companies in the Italian supply chain.
A situation with direct effects on the performance of the companies, which in the second third of 2022 suffer a downturn compared to the first one: five out of ten say they are satisfied and have an adequate order book (55%), and most (68%) have little confidence for the future. This is according to the latest data from Senaf's MECSPE Observatory  on the second third of 2022, with particular reference to the aluminium sector.
Nevertheless, aluminium companies are keen to grow in size in the coming years (76%), through the use of private and public funds (42%), and for some (5%) even through listing on the stock exchange.  Exports for the Italian sector (72 %) are good, especially to key territories for the aluminium value chain, such as Germany, France, Spain and Poland, and exports to the Middle East (27 %) and North America (33 %) are growing. Precisely with the aim of delving into the development possibilities of the sector in a European and international context, the main players in the aluminium supply chain will meet at METEF, the international expo for the aluminium industry, foundry and die-casting, transformations, processing, finishing and end uses, to be held at BolognaFiere from March 29-31, 2023. The event, organized by Senaf, will be held in conjunction with MECSPE, the most important event dedicated to innovations for the manufacturing industry.
METEF will therefore be a privileged place for discussion including on actions to be put in place to deal with this period of uncertainty and difficulty. Rising commodity prices had a negative impact for 94 % of businesses, which were also affected by high energy prices (77 %) and inflation (55 %). A worrisome situation that has resulted in price increases for finished goods (83 %), delivery delays (65 %), and lower-than-expected growth (43 %). Possible solutions are then sought to address this phase, first and foremost by trying to reduce production costs through optimization and efficiency actions (52 %), the installation of power and heat generation systems from renewable sources (56 %), the use of energy-efficient devices (74 %), and thermal insulation of buildings (37 %).
Measures that are also important from the point of view of environmental impact, an area in which four out of ten companies already consider themselves to be leading the way.
"The Italian sector of aluminium production and first transformations employs  more than 15 thousand workers and has   an annual turnover of more than 14 billion euros, the entire supply chain including processing, finishing and downstream manufacturing is estimated at between 40 and 50 billion, and is increasingly important for the decarbonisation of the industry thanks to aluminium's ability to be endlessly recycled ," says Mario Conserva  president of METEF– METEF in this sense wants to be the most important square of technological innovation in the metallurgical industry, through events and demonstration areas dedicated to the needs of the sector, where operators, buyers, entrepreneurs will have the opportunity to meet in a highly professional and privileged context, to push together the accelerator on solutions shared also with associations and institutions of the sector."
METEF has been a stimulus for the growth of companies for years, and the essence of this commitment is the METEF Innovation Award, an international-level initiative, consolidated for more than a decade and made even more attractive in next year's edition, whose purpose is to enhance the most innovative case histories nominated by exhibiting companies related to innovation in plants, technologies, products and applications in aluminium and its alloys and in the metallurgical field in general.
About METEF
METEF, the international expo for aluminium, metal foundry and innovative materials technologies, first launched in Italy in 1997 by Alfin-Edimet, is now in the equal joint venture portfolio of Veronafiere and BolognaFiere.
METEF stands as a flagship event of the international metallurgical segment, renewed in concept, structure and location. METEF, whose organization is entrusted to Senaf, will be held in conjunction with MECSPE, Senaf's flagship event for the manufacturing industry in Italy. The organizational and structural innovations of the new METEF aim to enhance, in the global market, a sector of extraordinary industrial, social and economic importance such as metallurgy and advanced light metal manufacturing, a segment that is undergoing great development and is already worth in our country an enlarged turnover of more than 40 billion euros per year for the entire supply chain.
For more information
Press Office
MY PR – www.mypr.it
Roberto Grattagliano – cell 338 9291793 e-mail roberto.grattagliano@mypr.it
Caterina Conserva – cell 3401409543 e-mail caterina.conserva@mypr.it