METEF 2023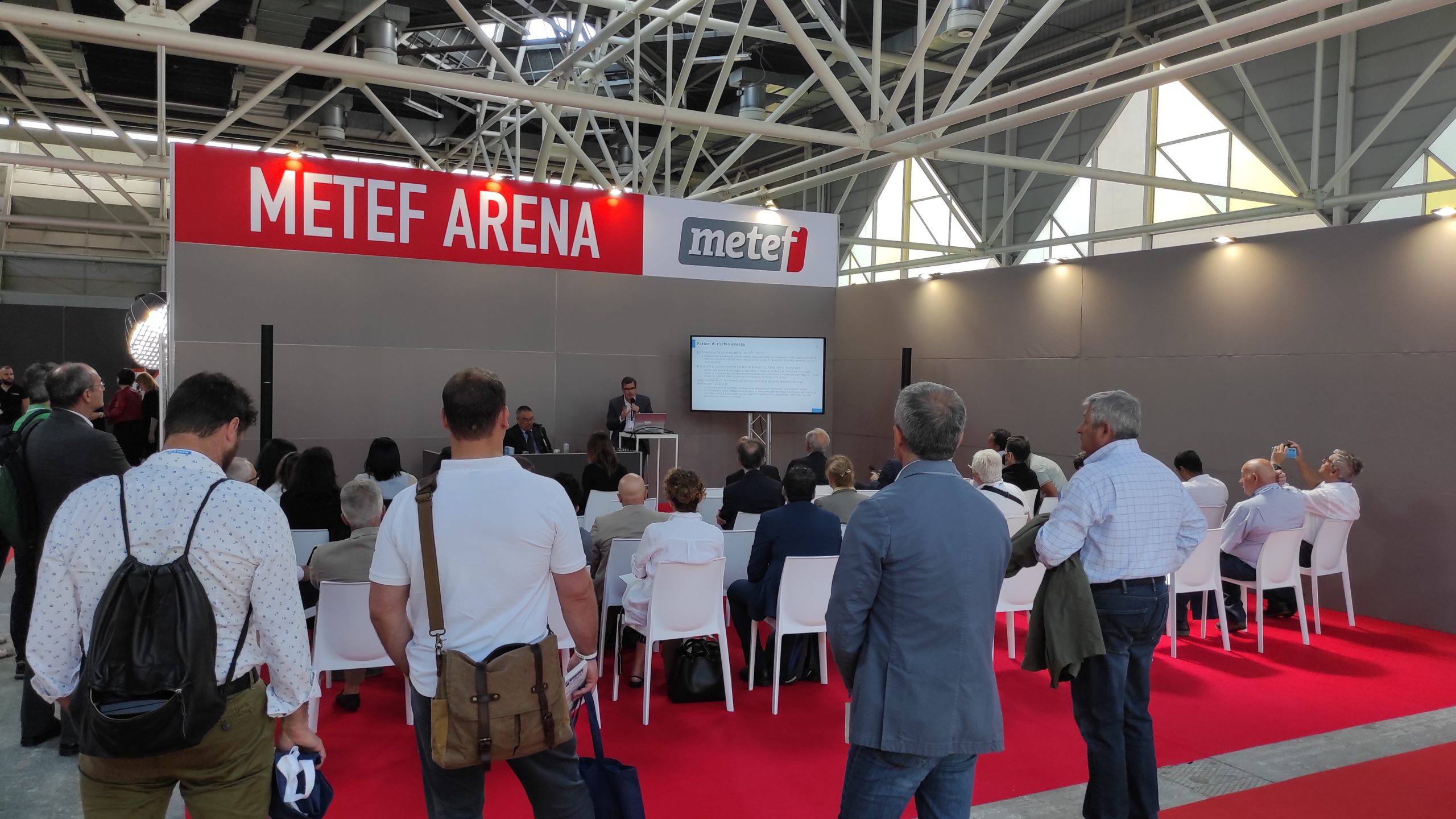 Good results from the metal sector, but expensive energy, inflation and equal access to raw materials raise deep concerns about the future of the industry.
---
METEF will return with its 13th edition from March 29-31 at BolognaFiere, in conjunction with MECSPE, with an agenda packed with in-depth coverage of current issues for our industry
Milan, Oct. 04, 2022 – SMEs are the core of Italy's industrial backbone and at this historical moment they are facing energy crises, investments in digitalization and sustainability and also the increased costs of raw materials, which are often unavailable.  It will not be an easy autumn for our metal industry, which for months has also been heavily affected by high energy prices, the Istat (Italian National Institute of Statistics) in fact reports in August an overall increase in production costs of +40 percent. Turnover of Italian smelting works in the second quarter of 2022 grew by +15 percent with a year-end growth projection of +14 percent compared to 2021, but this does not shield aluminum companies from difficulties in metal procurement, as evidenced by declines in production of some semi-finished products[1] in the second quarter. For 25 years METEF has been witnessing the innovative developments of the Italian metallurgical and aluminum sector around the world, with great attention to processing/processing SMEs, and end users. Automotives and transportation, building and construction, electrical engineering, energy transport, electronics, machining, construction, packaging, furniture, and infrastructure are some of the main fields of application of aluminum. Known as the "metal of the future" because of its ability to be endlessly reused and whose industry of production and transformation turns over about 14 billion euros a year[2]in Italy alone, providing employment for about 15 thousand workers. A crucial sector for the economy of Italy and of Europe, where the Italian sector is second in size only to the German one. It is internationally renowned for its excellent recovery and recycling capacity of light metal, which in the Italian system reaches 70%[3]. Because of this quality, aluminum is the eco-sustainable material par excellence, central to industrial decarbonization, a goal made increasingly arduous by the multiplication of critical situations taking place globally, such as soaring energy prices, inflation of nearly ten percent in the euro area, raw material shortages, supply uncertainty, the Covid-19 pandemic still lurking, and a conflict in Europe.
It is therefore increasingly important for the entire supply chain to find common ground and solutions, which is why METEF, the international expo for the aluminum industry is here. Today organized by Senaf, which for the past 25 years has been the center of the sector with regard to technical and industrial innovation, the exchange of experience and knowledge, and in-depth study and discussion among insiders on all topical issues affecting aluminum and metals.
METEF will return in 2023, March 29 to 31, to BolognaFiere trade fair center for the 13th edition, in conjunction with MECSPE, the most important event dedicated to innovations for the manufacturing industry.
"METEF is not only the premier exhibition event dedicated to aluminum and smelting works, it has always been a unique opportunity for debate on the most important strategic/economic issues regarding the aluminum and metals industries, nationally and internationally. Also on the agenda for the next edition will be issues of great relevance to companies in the sector, such as new supply routes for raw materials, energy costs, eco-sustainability, new materials and new technologies, the use of light alloys in cars in the near future, structural castings for automotives, and the growing development of recovery and recycling within the entire industrial supply chain" says Mario Conserva, president of METEF. "It is not only the primary metal smelters in Europe that suffer from high energy costs, but there is also the entire downstream processing and manufacturing industry, which accounts for the vast majority of jobs in our industry and the total value of sales." President Conserva concludes: "These small and medium-sized enterprises, often without a voice or representation, are the ones that add value to our aluminum raw material. They have built up a valuable wealth of technology and knowledge gained over decades, have solid prospects in the global market and attractive growth potential. They are the silent protagonists who have always found the ideal space in METEF to propose, confront, express and defend their positions, get together and systematize in order to break down the many factors hindering competitiveness, such as the EU import duty on raw aluminum, which have burdened the industry in Europe for too many years with extra costs of billions of euros per year."
METEF has been a stimulus for the growth of companies for years, and the essence of this commitment is the METEF Innovation Award, an international-level initiative, consolidated for more than a decade and made even more attractive in next year's edition. Its purpose is to enhance the most innovative case histories nominated by exhibiting companies regarding innovation in plants, technologies, products and applications in aluminum and its alloys and in the metallurgical field in general.
 About METEF
METEF, the international expo for aluminum, smelting works and innovative materials technologies, was first launched in Italy in 1997 by Alfin-Edimet, is now part of the Veronafiere and BolognaFiere joint venture portfolio.
METEF stands out as the flagship event of the international metallurgical sector, with its modernized concept, structure and location..
METEF, for which Senaf has been appointed as the organizer, will be held concurrently with MECSPE, a landmark event for the manufacturing industry in Italy. The organizational and structural innovations of the new METEF aim to enhance, in the global market, a sector of extraordinary social and economic importance such as metallurgy and advanced light metal manufacturing. The industry is undergoing great development and in Italy is already worth more than 40 billion euros year in a turnover for the entire supply chain.
For further information
Press Office
MY PR – www.mypr.it
Roberto Grattagliano – cell 338 9291793 e-mail roberto.grattagliano@mypr.it
Caterina Conserva – cell 3401409543 e-mail caterina.conserva@mypr.it
Stefania Bonetti – cell 340 2513708 e-mail stefania.bonetti@mypr.it
[1] Assomet data
[2] Assomet data
[3] Cial data